For just the second time since the German leagues were re-founded 53 years ago, Würzburger Kickers will play second-tier football this season after back-to-back promotions.
A comfortable victory in their play-off game with MSV Duisburg saw die Zebras sent back down to the 3. Liga immediately, with them having just won promotion in 2014-15. In stark contrast, the 4-1 victory gave Würzburg their second successive promotion, with them having won the Regionalliga Bayern just last year.
A team that were playing seventh tier football just 12 years ago - it's a fairytale that the football romantics will fall for, with Würzburg to have the backing of the neutrals this year as they look to use their incredible momentum to secure their place in the second division.
Last season - Back-to-back promotions see the Kickers hop up the pyramid
After claiming the Regionalliga Bayern crown in 2015, Würzburg jumped into the third tier with no pressure, no expectations; just the aim of staying up.
However, they defied all odds in a footballing season that was defined by this trend worldwide. Losing just six games all campaign, they finished third in the standings, ensuring a shot at promotion via a play-off with one of the 2. Bundesliga's strugglers.
Though the failings of many of the pre-season front-runners helped them reach the dizzy heights of third-place, they had an excellent campaign themselves and were deserving of their lofty finish.
If they needed to prove their quality any further, the routine two-legged win over MSV Duisburg did that. Die Zebras had come within three points of winning the 3. Liga just the year before, but their performances in the tie suggested anything but as Würzburg won 2-0 at home and 2-1 away to swap places with them on the German football pyramid.
A team that builds from the back, keeping 16 clean sheets and conceding just 25 goals in 38 league games last term, they will be looking to use these strong foundations to establish themselves in the 2. Bundesliga this season.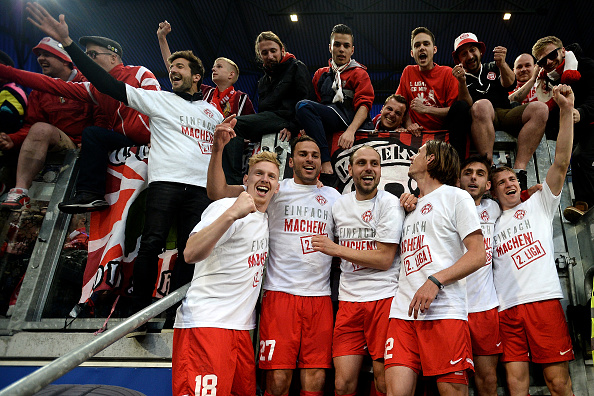 Aims - Survival; the name of the game
The momentum behind Würzburg means that they could well finish higher up the standings than expected this season, but the main aim will be to simply stay up for now.
A strong start to the season and an early passage of the 40 point mark could see them alter their objectives, but the main focus will be to retain their 2. Bundesliga status.
Their rapid journey to this level has been incredible, but this is the highest up the pyramid that Würzburg have been for almost 40 years and they will not want to surrender their place due to complacency.
It's been a crazy few years for the club and so it could be easy for them to lose their heads. However, they must remember where they have come from and stay grounded in order to continue their rise to the top.
Transfers in - 3. Liga free-scorer headlines a whole host of summer arrivals
With a new, tougher challenge on the horizon, it comes as little surprise to see that der Rothosen have shaken things up in the squad, with eight arrivals and 10 departures in the transfer window.
Goals were Würzburg's main problem last term, with just 43 scored in 38 league games. Manager Bernd Hollerbach has therefore brought in some firepower in the transfer window, with nearly €200,000 splashed on Marco Königs after he scored 16 goals for SC Fortuna Köln in the third division last year.
Complementing his threat will be right-winger Patrick Weihrauch, who joins from Bayern Munich. The 22-year-old failed to make an impact on the German champions' first team, but he showed his quality with their reserves to earn a move to the second tier upon his release, scoring 14 goals in 31 games in the fourth division last term.
However, Hollerbach has continued to focus on building from the back first, with his other six signings all concerning the defence.
Der Rothosen can boast a back line full of depth, with four centre-backs, two right-backs and three left-backs on the books after a number of new arrivals.
Franko Uzelac and Sebastian Neumann arrive to add options in the heart of defence - the former with a ton of first team experience with fourth tier VfB Oldenburg, having made 95 league appearances for them at just 21-years-old, while the latter has played in the second tier before with Hertha BSC.
Former 1. FSV Mainz 05 man Felix Müller becomes the third left-back on the books after a good season with Preußen Münster in the third division, and then Sascha Traut brings real experience to the opposite flank after four years in the 2. Bundesliga.
Just to be sure of protection at the back though, Hollerbach has recruited Tobias Schröck and Anastasios Lagos to slide into defensive midfield; the latter the only recruit so far to come from outside of Germany, arriving from Greek Super League side Panathinaikos.
Finally, goalkeeper Jörg Siebenhandl's arrival highlights just how much Hollerbach is keen to strengthen at the back, with him adding a fourth senior stopper to the squad in a bid to ensure optimum competition in between the sticks.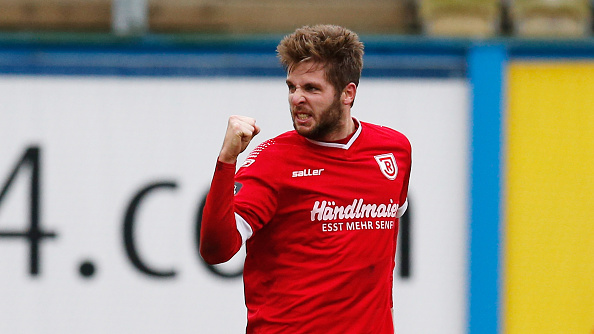 Transfers out - Lack of playing time results in mass, albeit not concerning, exodus
Twenty-six players featured for Würzburg last term, and thus with so many players coming in, it's no surprise to see so many leave as well.
Their main departures have come at the back, given the amount of recruitment in the department.
Nico Herzig and Niklas Weißenberger make way for two more centre-backs to come in, having made just seven starts between them in the 3. Liga last term, and the rest of the 'out' list follows this trend of a lack of playing time.
Right-back Christian Demirtas retired after making five appearances all season, while Paul Thomik has left the club after playing just 10 games in the same position.
An influx of central midfielders means that Liridon Vocaj, Lukas Billick, Marco Haller and Nico Gutjahr have all been moved on too.
Centre-forwards Christopher Bieber, Adam Jabiri and Daniele Bruno complete the clear-out, having failed to make an impression in front of goal last term. Jabiri managed four goals in 25 appearances, only five of which were starts, but with Königs arriving off the back of a double-figure haul, the 32-year-old's services are no longer required.
Pre-season - Mixed bag leading up to the big kick-off
It's been an up and down pre-season campaign for Würzburg, who have recorded good and bad results in preparation for their upcoming 2. Bundesliga term.
The recently-promoted outfit have tested themselves against some quality teams, facing Dynamo Kyiv, FK Austria Wien and RB Salzburg, albeit losing to all three.
The rest of their friendlies have come against teams lower down the German football pyramid. In seven games against teams from the same country, Würzburg racked up five wins, a draw and a defeat.
Respectively, fifth tier TSV Großbardorf, fourth division SpVgg Bayreuth, and 3. Liga sides SV Wehen Wiesbaden, FSV Zwickau and VfR Aalen were all soundly beaten as the Kickers built up confidence as well as match fitness.
Fourth division duo SV Elversberg and SpVgg Unterhaching proved tricky tests, the former beating Würzburg and the latter holding them to a 1-1 draw, but their last three games all resulted in victories, with the 2. Bundesliga side beginning to gel and gain momentum.
The players are picking up confidence too. Pre-season is important for the strikers in particular, as they look to find that golden touch ahead of the start of the competitive campaign.
Königs and Elia Soriano have racked up a few goals between them already, and with an attack as thin as Würzburg's is right now, their form and fitness will be incredibly important this term.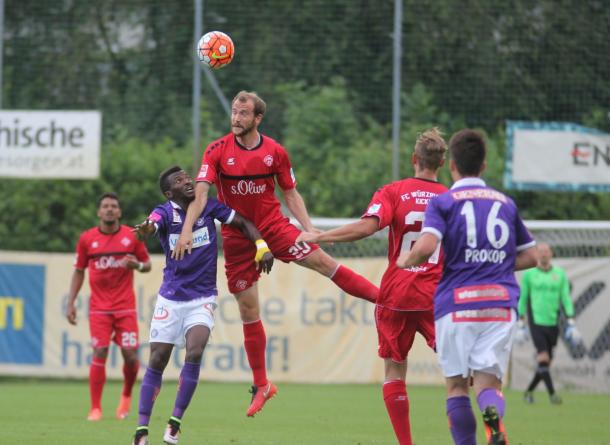 The squad - Will a lack of offensive power and experience haunt Würzburg?
One of the main concerns in the squad is that they haven't been together as a group for too long. Ioannis Karsanidis has been at the club for the longest having come through the youth system, while only a further five players have been at the club for more than two years. The rest of Würzburg's side has been recruited in the last 18 months.
While this hardly affected them last term in their unlikely promotion charge, the 2. Bundesliga is a much more challenging and competitive division in which a lack of team chemistry will be punished.
So much turnover in the squad could go one way or the other; the team could be completely rejuvenated and bolstered as desired, or completely collapse. Only time will tell.
Another concern is the lack of experience the players have above the third division. In the current squad, only five players have played at 2. Bundesliga level and none have played above it.
Rico Benatelli played 52 games in the second tier with FC Erzgebirge Aue between 2013 and 2015, and Nejmeddin Daghfous dabbled in the division with both SC Paderborn 07 and Aalen, as did Fabian Weiß with the latter.
Meanwhile, new signings Sebastian Neumann and Sascha Traut have experience at this level on their CVs too. The former less so, having appeared only a handful of times in the 2. Bundesliga with Hertha BSC between 2010 and 2012, but Traut has played in the division for the past four seasons with Aalen and Karlsruher SC.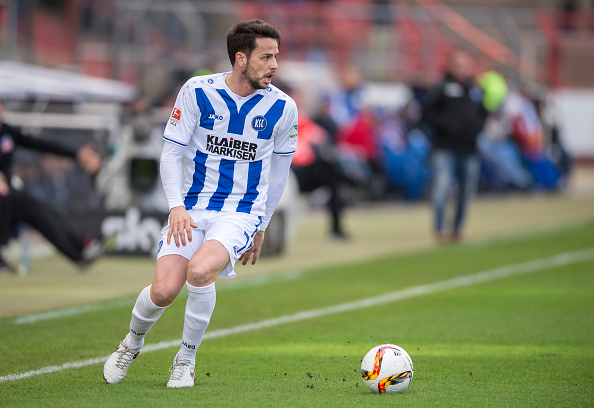 Nonetheless, even these that have played at second tier level haven't done so in massive amounts, and the manner in which the team adjust to the step up will be key to a successful, or unsuccessful, season.
A final concern is the lack of depth going forward for this side, particularly given that none of those attackers have played above the third tier. Königs and Soriano have a lot of pressure on them to effectively share the goal-scoring burden, but also to stay fit, with nothing in terms of cover if they are absent.
Amir Shapourzadeh can play through the middle if desperately required, but this is a position that the winger has only occupied sporadically throughout his career.
However, the positives are in the most important areas of the pitch - in defence. The team have a very strong foundation to build on and should be a tough nut to crack in the second tier this year, with clean sheets particularly important for newly-promoted teams.
The strength in depth at the back is terrific, with four centre-backs, three left-backs and two right-backs on the books. Add five defensive midfielders to this list, plus the fact that 11 of these 14 players can cover in other roles in their own half, and Würzburg should be more than capable of racking up enough points to stay up this term.
Key players – Pressure immediately on new boy Königs
A large concern for Würzburg is that it's new arrival Königs who will need to be one of their key players this season - pressure the 26-year-old will not have wanted to carry in his debut season for the club.
With just him and Soriano on the books as strikers, the latter having played a bit part role last term with eight goals from 13 appearances, it's the new arrival who will be expected to carry most of the goal-scoring burden this term.
Königs certainly has an eye for goal and the confidence to boot after last term's terrific displays. Furthermore, having been granted a chance to play in the 2. Bundesliga, he will be raring to go and prove himself.
The striker came through Fortuna Düsseldorf's youth ranks but failed to make an appearance for their first team in the second tier. Therefore, he will be hoping to show them what he's learned since leaving in 2012 by impressing for Würzburg.
At the back, only goalkeeper Robert Wulnikowski played more minutes than defender Royal-Dominique Fennell last term, with the defensive-minded midfielder establishing himself as a fixture in this side despite only arriving a year ago.
Two-footed, versatile and possessing the ability to chip in with a few goals too, Fennell was integral in Würzburg's terrific defensive record last year and will be key once again this season as they bid to avoid the drop.
The American-born 27-year-old will be playing in the second tier for the first time in his career this coming season, but will be looking to use all his experience from the third division to help him and his side adjust.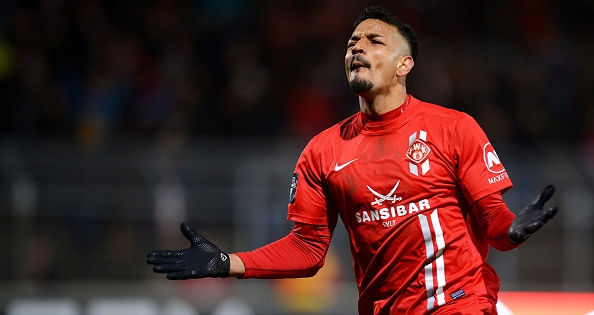 Manager – Hollerbach looking to establish himself
The man at the helm, a man born in Würzburg who spent three years with the club at the beginning of his playing career; Hollerbach is an interesting figure.
Still just 46-years-old, he has incredible experience since beginning his coaching career just 11 years ago. After retiring from playing at the age of 34, he would take up the role of assistant coach at VfL Wolfsburg, working under Felix Magath after impressing in stints with lower-league outfits VfL 93 Hamburg and VfB Lübeck.
Hollerbach would follow Magath - who coached him while he was a player for Hamburger SV - to Schalke 04 in 2009, then back to Wolfsburg in 2011 before going it alone after the manager parted ways with the Wolves again in 2012.
Würzburg appointed him as their manager in 2014 after two mid-table finishes in the fourth tier saw their progress up the pyramid stall, and they have not looked back.
Hollerbach guided der Rothosen to the Regionalliga Bayern title in his first season in charge, following that up with a third-place finish in the 3. Liga last term and a victory in their play-off with Duisburg.
His managerial career is certainly a promising one and he is a man that isn't scared to make bold decisions either, such as dropping key players - including his captain - if the tactics he sets up with don't accommodate them.
Despite occupying assistant roles at Bundesliga clubs, this season is a massive one for the coach as he looks to establish himself as one for the future.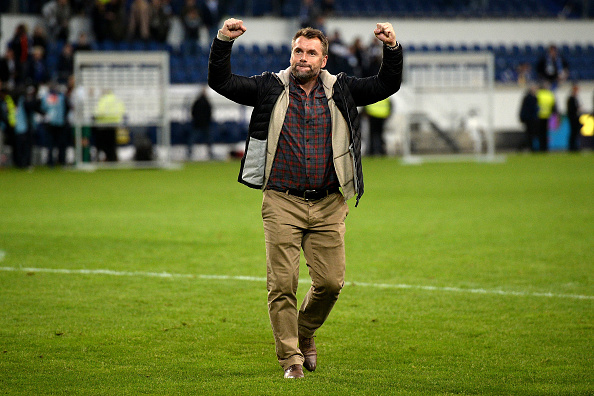 Do you think they'll meet expectations and why?
Würzburg's promotion last term was built almost solely on momentum from their promotion the year before, and so one would imagine that simply surviving this year is doable - which will be their aim.
However, the 2. Bundesliga is a tougher league and so establishing themselves in it will be a tougher ask for der Rothosen.
Fortunately, they have terrific strength at the back that should help them to enough draws to see them surpass that 40 point mark.
Unfortunately, if that plan doesn't work, Würzburg have little in terms of attacking power. With two strikers, three wingers and one attacking midfielder on the books, and only one of them experienced higher up the German football pyramid, goals could be hard to come by.
Fans of Würzburg will hope that Hollerbach isn't done in this transfer window then, with some more firepower going forward required for a team that are likely to play a lot of their football on the counter this season.
A little more depth in the final third, and there's no reason why der Rothosen's fairytale rise can't continue.