That brings to end today's live commentary of the pre-season game between Manchester United and Galatasaray in Gothnburg. I have been Brandon Sayer and until next time have a good night.
Mourinho will be very happy with his team's workout today and will be a satisfied man. United now fly back to Manchester where they will play a game at Old Trafford in Rooney's testimonial on Wednesday.
What a brilliant second half from United as they scored four unanswered goals. Rooney scored two, Fellaini got one and Mata got one. United were amazing in second half and the changes made so much difference.
90+2' - The referee blows his whsitle to end the game. Manchester United 5-2 Galatasaray.
90' - The referee has decided to add on two minutes at the end of the second half.
75' - Goal for United! Mata stabs home to score United's fifth. Unbelievable play from the whole team ended with a lovely cross from Carrick which mata was on the end of to round of a brilliant team move.
74' - Memphis Depay almost made an instant impact but saw his shot saved by Muslera after beating his man with ease.
67' - Manchester United make six changes. De Gea, Valencia, Shaw, Blind, Rooney and Bailly off. Mata, Romero, Depay, Rojo, Darmian, Jones on.
62' - Goal for United! Marouane Fellaini gets on the scoresheet this time. A brilliant cross once again from Valencia found Fellaini in the box and the big man headed the ball back where it came from and it looped in over the keeper.
58' - Goal for United! Rooney slams the ball home from the penalty spot. Rashford's pace took him passed the last defender before he was brought down by the Galatasaray goalkeeper. Rooney made no mistake from the spot as he smashed the ball home. What a turnaround from United.
55' - Goal for United! Rooney gets the equaliser for the Reds. A brilliant passing move from United got Valencia in on the right hand side of the box and he crossed the ball back to the captain who stabbed the ball home. That goal was just what United wanted at the beginning of the second half.
51' - Rooney receives a yellow card for a late challenge.
46' - The referee blows his whistle to begin the second half.
45' - Manchester United make five changes at half-time: Carrick, Fellaini, Young, Rashford and Lingard on. Ibrahimovic, Schneiderlin. Herrera, Mkhitaryan, Martial off.
Well that first half hasn't gone the way many people had thought. United took an early lead through a Zlatan wondegoal but after that Galatasaray have been the better team. The turkish giants got a goal back from nothing as United couldn't defend a free kick properly. Bruma then scored a brilliant solo goal to give his team a deserved lead at half-time. Stay tuned as we bring you the second half live in a few minutes time.
45' - The referee blows his whistle fot half-time. Manchester United 1-2 Galatasaray.
40' - Goal for Galatasaray! What a strike from Bruma who curled the ball passed De Gea from the egde of the box to give his team the lead. The winger did everything himself as the United players failed to get a tackle in which cost them dearly.
34' - Wesley Sneijder hits a lovely shot from the edge of the box but De Gea makes a brilliant save to touch it over the bar.
27' - Sneijder receives a yellow card for a late challenge on Ander Herrera.
22' - Goal for Galatasaray! Gumus powers a header passed David de Gea after sloppy defending from United. Sneijder took a free kick from the right and noone was marking Gumus in the middle of thebox as he headed the ball home. United players are left shellshocked but it was poor defending.
17' - United are keeping the ball very well and look much fitter in this match. Galatasaray are struggling to keep the ball for very long as they fail to create many chances.
7' - Zlatan looks in the mood today as a lovely flick from the big man alsmost leads to a second goal but the Galatasaray defence got it cleared before Rooney could hit the ball home.
4' - Goal for United! Guess who got it? It's that man Zlatan and what a goal it was. A brilliant passing move from United found Valencia in space on the right and the right back played in a lovely cross to Zlatan and the forward hit it first time with an overhead kick and it went in with the aid of a big bounce of the ball. What a start from the big man.
1' - The referee blows his whistle to get the game underway. Game on!
The big team news is that Sweden's hero Zlatan Ibrahimovic starts for United which will please all of the crowd. Mourinho has chosen a very strong team for the game as he looks to get his team ready for the beginning of the season. Galatasaray lineup as expected and they will look to dampen United's party tonight. The kick-off for the game is only 15 minutes away. Stay tuned as we bring you the live commenatry in a few minutes time.
Galatasaray starting XI: Muslera, Linnes, Chedjou, Hakan, Carole, Selçuk, Dzemaili, Yasin, Sneijder, Bruma, Sinan.
Manchester United starting XI: De Gea; Valencia, Bailly, Blind, Shaw; Schneiderlin, Herrera; Mkhitaryan, Rooney, Martial; Ibrahimovic.
The team news for this evening's game is in. Stay Tuned!
We'll have confirmed team news for you at around 5:30PM BST but before that, stay with us as the build up to the game continues
On the other hand, Galatasaray manager Jan Olde Riekerink is likely to have his full squad to choose from for the game. Wesley Sneijder is the Turkish giants man to look out for due to the fact that he had been linked with a move to United for many years. The midfielder is the man that makes everything tick for his team so he will be looking to make an impression in the game.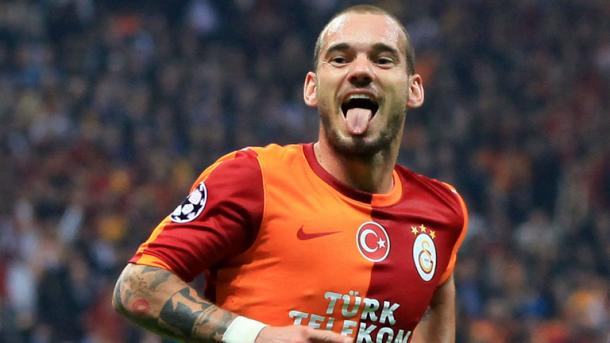 In terms of team news for the game, Mourinho is set to welcome back a lot of players that played in Euro 2016 like Anthony Martial and Zlatan Ibrahimovic. The fans over in Sweden will be desperate to see Ibrahimovic make his debut in action for United in his home country this weekend. Mourinho is also likely to play more players in the team that he is likely to start the season with as he looks to get his team ready for the beginning of the Premier League season in two weeks.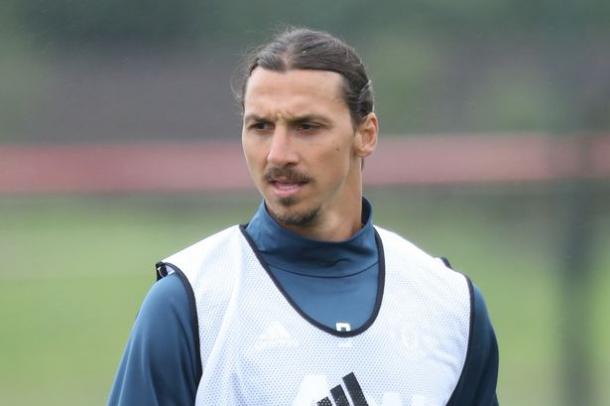 The sides have met in six competitive matches before with the first one an entertaining 3-3 draw at Old Trafford in the 1993 European Cup second round. In the return leg in Istanbul, the match ended 0-0 which knocked Sir Alex Ferguson's side out of Europe on the away goals rule. Overall in these six matches, there was three draws, two United wins and one Galatasaray win with the most recent meeting eight years ago.
It was a mixed season for the Turkish giants last season as they finished sixth in the Super Lig and exited at the group stage in the Champions League. They then dropped down to the Europa League but were knocked out in the Round of 32 by Lazio, but managed to lift a trophy with their 1-0 Turkish Cup final win over Fenerbache. Therefore they will be looking to gain some real momentum ahead of next season and nothing would give them more confidence than a win against United.
It's safe to say that things haven't gone to plan for United so far this pre-season with their tour of China a real disappointment. The first game that they played saw Mourinho's side get thrashed 4-1 against Borussia Dortmund, before the game against Manchester City was called off due to the pitch being in a terrible state after torrential rain. It meant the tour really gave the team nothing more than some bonding time with each other but they will be looking to step it up against Galatasaray.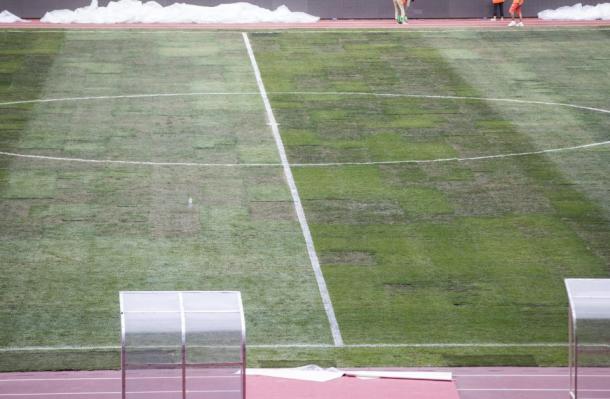 I am Brandon Sayer and I will be taking you through this match which promises to be a good game. This game though wasn't originally in the plans but whenever Jose Mourinho took over at the end of May he was determined to try and get some more pre-season games into the schedule. The game is set to be a good test for the Reds with the Turkish giants looking to show what they can do and try and cause and upset.
Hello there everyone, and welcome to Vavel UK's live minute-by-minute commentary of the pre-season clash between Manchester United and Galatasaray held in Sweden. Kick-off at the Ullevi Stadium is set for 6:30 BST, so stick with us until as we build up to the game and get the confirmed team news.